Suddenly Italian mafiasi's Congress flaunts its icon 'Buddhu' known as Raul Vinci with a statement "My heart goes out to the family of the young girl and millions of young Indians, families who work, hope and pray for a better India. We as a nation must reflect on the events of the days gone by..". It conveniently left out this very same Raul Vinci had gang raped a girl by name Sukhanya Devi and when someone filed a case in the court he produced a set of people posing as Sukhanya Devi and her parents though the original Sukhanya Devi and her parents are never to be seen since the rape.  The bought out HC judge had suddenly sprung into action and fined a whopping 50 lakhs rupees and said it should be given to Raul Vinci.  The SC had stayed this verdict but I doubt if it would ever hear and give a verdict.
Now to the other dirty trick of the Congress is as follows using their favorite paid media:
Earlier it had let loose a dirty slander campaign using a communist legislator against Mamata saying she receives bribes from rapists.
Congress ridicules Mamata's demand for stricter laws, reminds her of Park Street rape case
http://ibnlive.in.com/news/congress-ridicules-mamatas-demand-for-stricter-laws-reminds-her-of-park-street-rape-case/312970-37-64.html
Kolkata: Bengal Congress MPs on Saturday ridiculed the demand by Chief Minister Mamata Banerjee that the Centre should enact more stringent laws to deal with the perpetrators of rape and other such heinous crimes.
"I want to ask if the perpetrator of Hetal Parekh rape case could be hanged using the present laws then why the government is still not able to arrest the main accused in the Park Street incident," Minister of state for Railways Adhir Ranjan Chowdhury told a Congress meeting in Kolkata.
Alleging that the West Bengal government was now trying to cover up the Park Street rape case, Chowdhury said "the state government had miserably failed to arrest the main accused in the case which took place almost 10 months ago."
Another Congress MP Deepa Dasmunshi also pointed out that since the Park Street incident, the government had been unable to arrest the main accused. "Now the chief minister wants the Centre to enact strong laws. I ask whether the present laws allow the government to make arrests or not?" she questioned.
Reacting to the death of the 23-year-old braveheart early on Saturday in Singapore, Mamata said that the Centre should enact more stringent laws as the present legislations were outdated.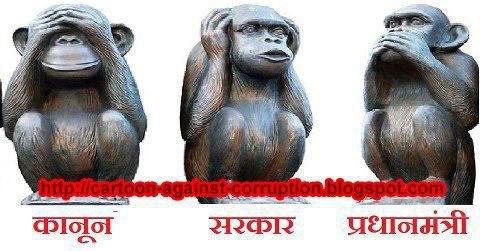 Courtesy: http://cartoonagainstcorruption.blogspot.com